Sceaftesige Garrison
Viking and Saxon Re-enactment Group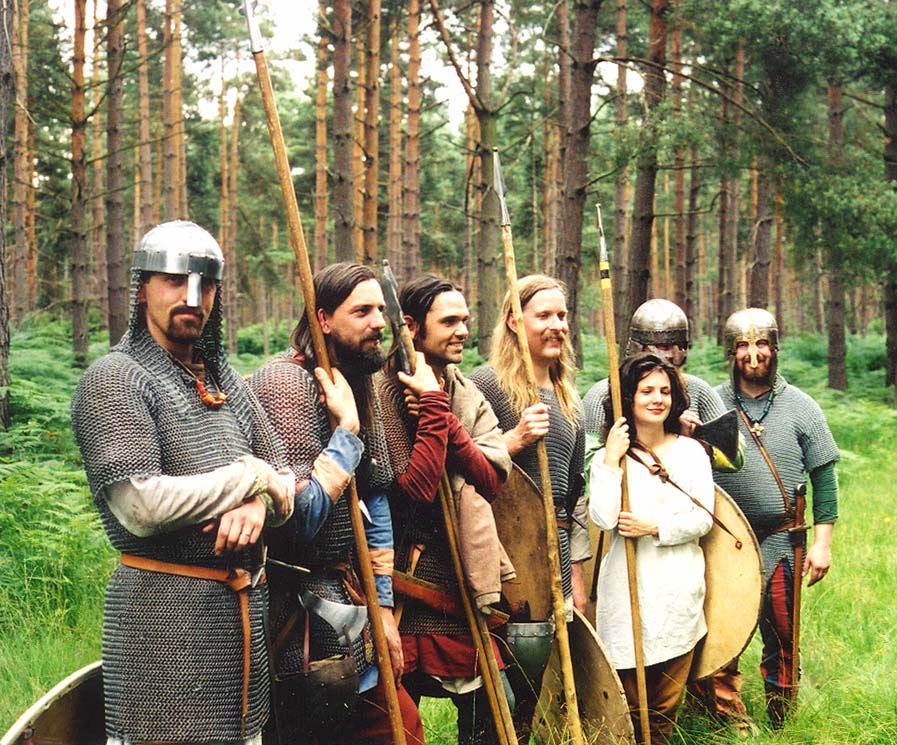 Sceaftesige Garrison is a member group of
Regia Anglorum
based in Bracknell/Slough and covering the shire counties of Berkshire & Buckinghamshire.
Regia Anglorum is a historical re-enactment society dedicated to recreating the period between 950AD and 1066AD (although the boundaries are marginally elastic). The society has two basic ideals
(1) That we should persue our portrayal to the higest standards of authenticity practicable; and
(2) That Civilian crafts and activities are as critical to the society as the displays of Military Combat.
Sceaftesige Garrison was formed as a group in 1991 by the merging of the Berkshire and Buckinghamshire groups. In the early days we were a purely military group, but the groups' evolution in the last few years has seen a predominant swing towards the civilian aspects of the society. As part of our long term growth plan for the group, we've instigated a captive members breeding program, which has already started to bear fruit.
Apart from attending Society events nationally, holding Battle Practices, and enacting displays at local school fetes; the group has a well established reputation amongst the local and not so local schools for providing an interesting talk and display as part of Key Stage 2 (Settlers and Invaders) of the National Curriculum.
Prospective members or interested schools can learn more of the group by emailing
sceaftesige@azer.co.uk
with subject headings of 'Prospective Regia Member' or 'Key Stage 2 Info Request' respectively.
---
Garrison Pages
---
Other Pages of Interest
---
There have been
visitors to this page.

---

Contact Sceaftesige